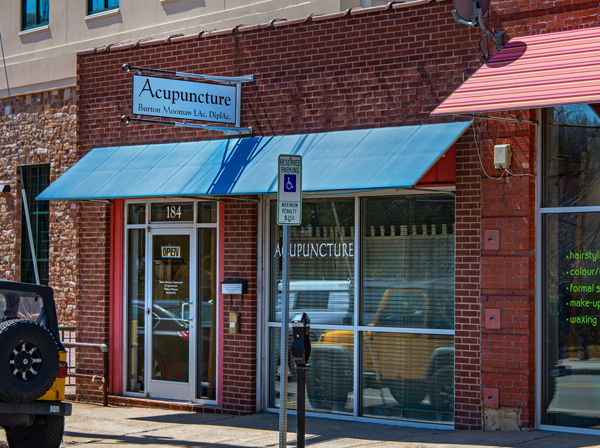 Burton Moomaw Acupuncture
184 S. Depot Street
Boone, NC 28607
828.264.2322
Clinic business hours are 9am to 5pm Mon, Tue, Thur, and Fri. Please call or use the form below to schedule an appointment.
The clinic is located in the old downtown area of Boone adjacent to Appalachian State University. I have a private parking lot so finding a parking space is never a challenge.
The parking lot is located on the east side of South Depot St. across from the clinic. It is downhill from Footsloggers outdoor store, on the corner of Howard and Depot. The entrance is on Howard St.